In Japan, Sakimeshi.com is a restaurant support project launched in early March. As part of the project, consumers buy a prepaid restaurant ticket for the future after the Covid-19 outbreak settles down. Japan's beverage giant Suntory Holding now contributes funding to the project and supports its marketing activities.
On Sakimeshi.com, consumers buy a prepaid ticket to support restaurants of their choice. The ticket is designed for use after Covid-19 settles down, but the funds created by their purchase goes to the restaurant in advance. The concept of Sakimeshi.com is innovative in Japan, however, there have been some difficulties in promoting it.
Firstly, ticket buyers need to pay a 10% fee (to be used for running the project website) in addition to the ticket price. Secondly, it is a relatively new concept developed by a new and unknown company. Under the uncertain time due to Covid-19 outbreak, consumers tend to hesitate to take a risk to spend money on unfamiliar brands or companies.
Suntory's intervention could resolve these issues. From 25 May, ticket buyers no longer need to pay a 10% fee. The website has the Suntory logo, which helps to increase the trustworthiness, attracting consumers and restaurants to participate in the project.
In Japan, Suntory is one of the leading companies that has been supporting society amid Covid-19. The company has been supplying neutral alcohol distilled at Suntory Spirits' Osaka Plant to hospitals and healthcare facilities from late April. The Osala Plant normally produces its leading chu-hi (ready-to-drink premixed alcohol beverage) brands -196°C and Horoyoi.
Suntory prioritises the supply of alcohol instead of chu-hi production. Suntory saw sales hike, a 29% increase in year-on-year by volume, in the chu-hi category in March due to the increase of at-home consumption. Therefore, the company is likely to see a drop in the sales in May onwards.
Access the most comprehensive Company Profiles
on the market, powered by GlobalData. Save hours of research. Gain competitive edge.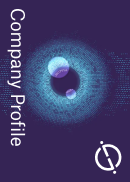 Company Profile – free
sample
Thank you!
Your download email will arrive shortly
We are confident about the
unique
quality of our Company Profiles. However, we want you to make the most
beneficial
decision for your business, so we offer a free sample that you can download by
submitting the below form
By GlobalData
Will Suntory see any returns for its contributions? Sakimeshi.com project seems to have potential. If the project sees some success to rescue restaurants amid Covid-19, Suntory may see an advantage being selected as a key beverage supplier for the restaurants, winning against its competitors.
Also, consumers are paying attention to company activities under the outbreak. According to GlobalData Coronavirus (Covid-19) Tracker Consumer Survey – Week 1-9, on average, 50% of consumers from 11 countries surveyed say they would like news about initiatives adopted by the brand during the coronavirus (Covid-19) pandemic period. Therefore, continuous effort supporting society will resonate with consumers, creating a positive impression that may help future sales.